I am happy to announce that my custom theme called "DesktopPal97" has been ported to GTK (especially for XFCE)!
DesktopPal97 is a rebellious yet classic fantasy desktop imitating the 90s aesthetic.
It is a full-featured GTK-3 theme for XFCE4 (with partial GTK-4 support and a GTK-2 fallback), including an XFWM4 theme, an XFCE-notify theme, an XFSM (logout dialog) theme, a customized LightDM (login & lockscreen) theme, a Kvantum theme for Qt apps, and more.
"Your first-class visual companion for your personal desktop computer."
You can download here: https://www.pling.com/p/2076848/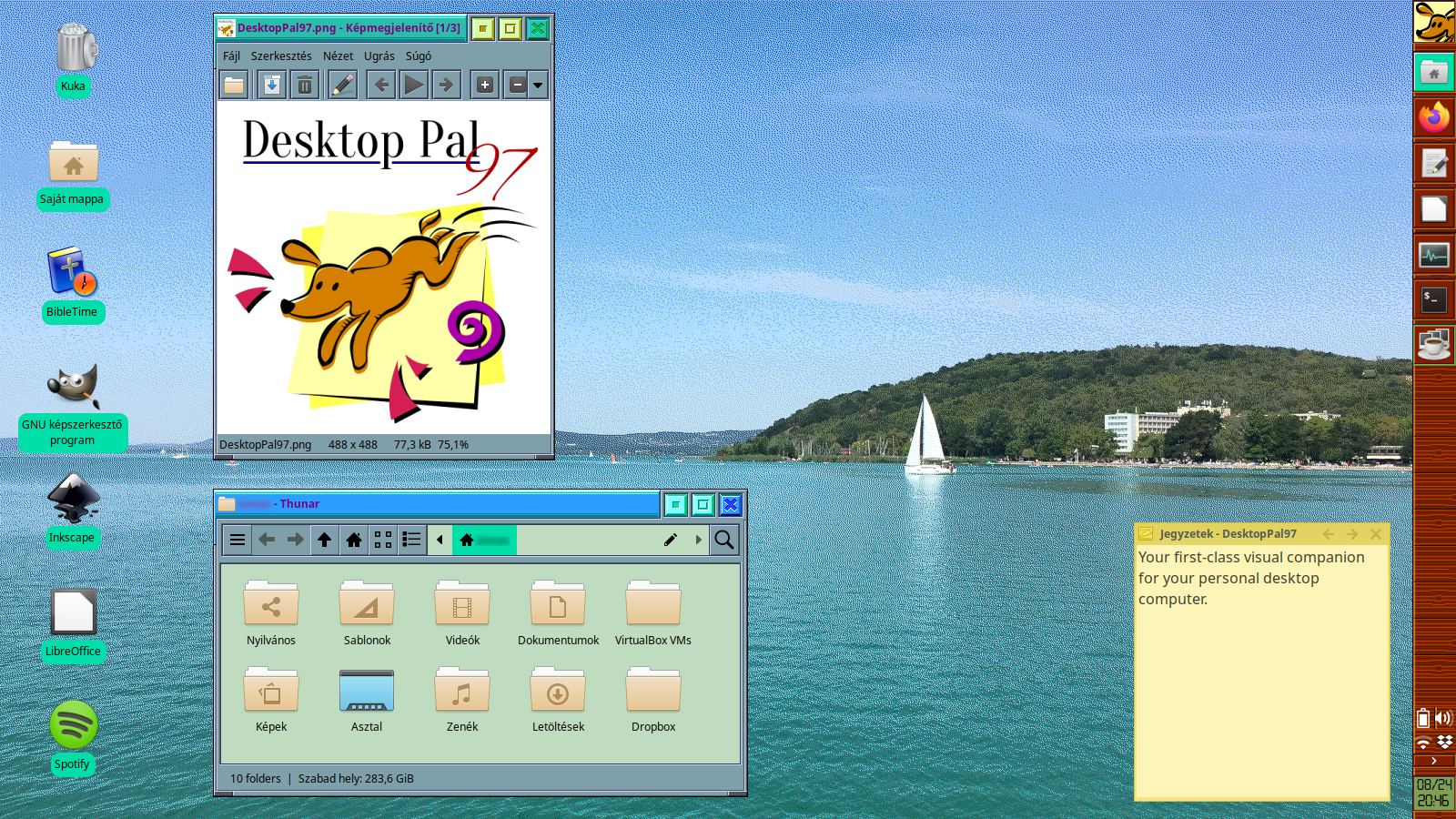 Last edited by bunnymnemonic (2023-08-25 15:46:47)