Distro: PCLinuxOS XFCE
This is installed into virtualbox.  The other day I was trying to update the system when I ran into some package duplicate errors.  They have a command for removing duplicate packages.  I did this and then things seemed to be working correctly.  All except for the Icons.  Xfce seems to ignore the Icons.  I tried booting into the live media, and then re copying the theme and icons over to /usr/share/icons and usr/share/themes.  That didn't help anything.  Next I tried to apt-get remove xfce4*  Then reboot, and then re install xfce4*.  That didn't fix the problem either.  Since this is in virtualbox it's not a big deal, but I want to learn how to fix this in case this happens on a real system.
This is how things should look about like this system: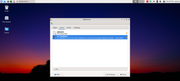 This is how things look on the broken system.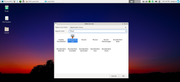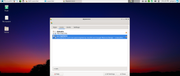 Last edited by IpreferXfce (2021-05-03 01:43:13)