Hi,
In Thunar's url bar as well from Gedit, when I click
will appear the Emoji picker: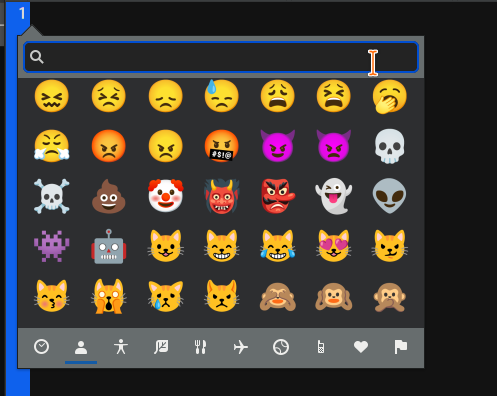 There is a way to call it from elsewhere, eg from Desktop and other applications? Eg Firefox, Gimp and LibreOffice?
The ideal would be to make a bash script hooked to a keyboard shortcut, also to be placed inside Whisker menu.
EDIT: LOL, the Emoji picker can also be called from calculator! (io.elementary.calculator), so only from GTK3 applications.
Last edited by D.dave (2021-12-13 14:01:12)