THIS would be awesome!
I'm using Mint 19.3 (with the addition of Xfce 4.14 PPA) and all I had to do was to install gtk3-nocsd from software manager. So, it wasn't hard to install, but having it integrated into Xfce itself (with the GUI switch) would be even better.
One thing though:
It seams that developers are using new ways to implement CSDs now, making it difficult for gtk3-nocsd to override CSDs. This is what I mean: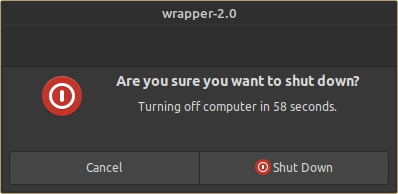 Yes, CSD is gone, but dialog looks ugly.
(Also, some Mint-specific tools cannot be de-CSD-ed, but that's not Xfce dev's responsibility.)
Is there a place where we can express our concerns and give our arguments about this?
PS: I've been reading this forum (and enjoying it, and learning from it) for a long time, but never bothered to post something. This single proposition made me to create account and "step out". Thank you, salome, for bringing this to table.