This has not been a new issue for me.  It's been an ongoing issue for several months.  However I was too busy to ask for help.  Today I found myself in a position to where I needed this copy feature to work.  The whole copy process froze up.  I've been trying to reproduce the problem, so that I could video record it.  Unfortunately for me, I can't get it to freeze again.  :-(
Per your suggestion, I looked at "Preference > Behaviour Tab".  I found the setting your talking about. 
What are the pros and cons to all of these "File Transfer" settings?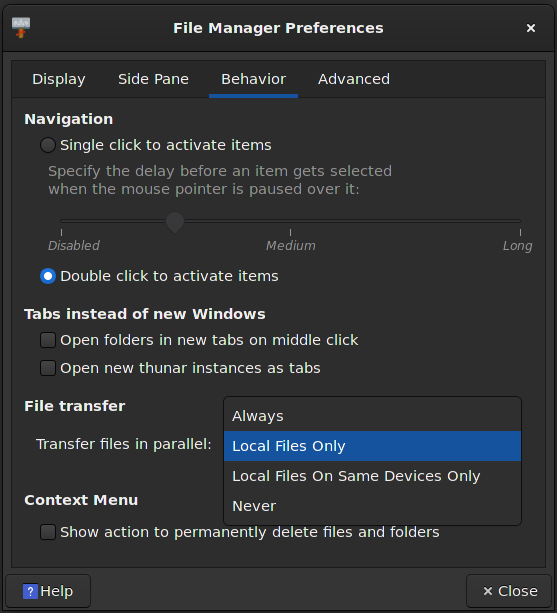 Last edited by IpreferXfce (2021-04-08 01:44:10)